On August 14, a female Korean DJ "DJ SODA" reported on her SNS that she had been the victim of sexual harassment.
DJ SODA wrote, "I was shocked and still scared and my hands are shaking," and uploaded it with an image.
I researched what kind of sexual harassment DJ SODA was subjected to and who the culprit was.
I also looked into the comments on the news, and found that there were some comments in the comments section that could be considered racist.
DJSODA Sexual Harassment and who is the culprit?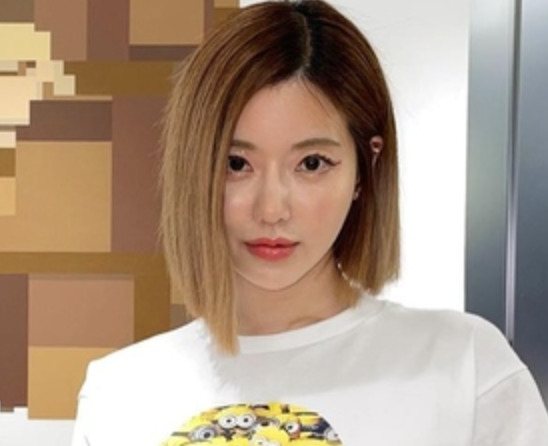 I was so shocked that I am still scared and my hands are still shaking—.
I was very surprised and scared at that time,
On the other hand, there were wonderful fans who cried when they saw me and told me how much they loved me, so I did my best to pretend to be okay to the utmost to make it through to the end.
Now I am back at the hotel,
I'm still very scared.
Here is DJSODA's Twitter post.
If you look closely at the image, you can see that someone is grabbing DJSODA's hand and touching his chest.
This happened within seconds of DJSODA running up to the fan during the event.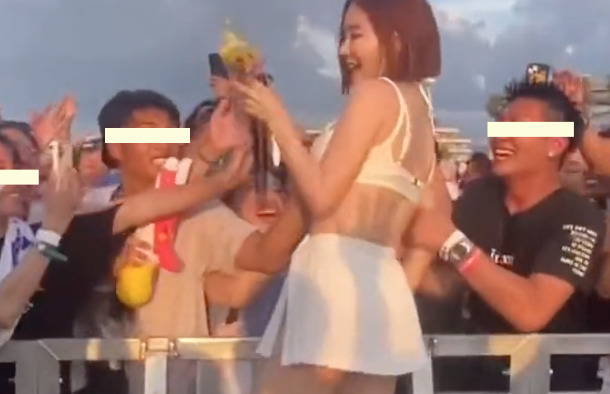 In this image, the man on the right is holding DJSODA's arm and the man on the left is reaching for his chest.
DJSODA was one of the performers at the event, which has been held since August 11 and attracts more than 30,000 people.
The men who sexually harassed DJSODA were at the event but could not be identified because they were members of the public.
Furthermore, DJSODA claimed on social networking sites that not only men but also women sexually harassed him.
In the picture it may look like she is just reaching for me, but she rubbed my right breast mercilessly. She was the hardest person to touch me yesterday. She then closed her neck around me, not caring at all when I was interacting with other fans. So my manager pulled her away from me.
DJSODA further wrote the following on SNS, unable to hide his fear and surprise.
I was so shocked that I am still scared and my hands are still shaking…," he said, revealing his current state of mind. At that time, I was very surprised and scared, but on the other hand, there were wonderful fans who cried when they saw me and told me they loved me, so I did my best to pretend that I was fine.
I'm back at the hotel now and I'm still very scared," he wrote, confessing, "I've been a DJ for 10 years and this is the first time in my life that someone has done this to me during a performance." I'm very confused and can't believe they did this to me, and I already want to go under the stage and to the front to get closer to my fans…
It is a real shame that DJSODA had to come all the way to Japan to meet his fans and suffer this.
スポンサーリンク
The hate speech in the comments section is terrible!
Now, in response to this sexual harassment incident by DJSODA, there have been many comments such as "I feel so sorry to think that there are the same Japanese who came all the way to Japan and were deeply hurt by your fear" and "Japanese people are not all such terrible people. Please don't hate Japan and Japanese fans." On the other hand, there were many comments that could be taken as discrimination.
You never know how many people did it, right? I think I could have prevented it before I got scared. It should be the same in every country, but I'm wondering if you just want to make Japan look bad.
You should stay out of Japan. Do your best in your own country, don't bother coming here.
f you get involved with the people of this country, they will eventually complain about you, so everyone should study history and not be fooled by the Korean Wave and its stupid dramas.
Then try walking around Korea in the same outfit. It's not going to be about the breasts, is it?
Moreover, many even said that it was their own fault for wearing revealing clothes.
DJ SODA refutes this as follows.
Is it wrong to wear revealing clothing at a water festival? I have the freedom to wear what I want to wear and no one can judge a person by their clothing. My body belongs to me, not to others.
This assertion by DJ SODA was met with much agreement.
You are not wrong at all.
You can wear what you want to wear.
You don't have to let anyone else decide for you.
It is so true. It's an extreme analogy, but even if you choose a piece of clothing that's no larger than your underwear, it's wrong for someone else to touch it without permission. I feel really uncomfortable and embarrassed that Japan has such a low level of awareness. sorry.
This event exposed the low level of human rights awareness among Japanese people, especially for women.
DJSODA is a world-class DJ with 3.3 million followers, so the shame of Japan was exposed to the world.
n this issue, we introduced the sexual harassment of DJSODA, the culprit, and the comment section that is full of hate comments.
It is unfortunate that there was a person who sexually harassed DJSODA, but it is also unfortunate and shameful as a Japanese person that the comment section is filled with comments that could be taken as hate.
I think that an update of human rights awareness in Japan is urgently needed